A well known dancer as well as choreographer, Kuik Swee Boon is a name familiar to anybody within the regional dance community and beyond.
One of the pioneers in the local dance scene, he is the founder and artistic director of T.H.E Dance Company. Driven by the inspiration of life around him to fuel his art, the company has plenty of critically acclaimed works under its belt and strong performers to execute them. Now, with the M1 CONTACT Contemporary Dance Festival running for its 8th edition, it seems that Swee Boon has been actively bringing dance to the general public and giving more platforms to newer voices to showcase their artistic visions.
What else can we ask for to keep this consistent growth in exposure and creativity?
Popspoken invited Swee Boon to share more about his own personal journey with dance, his visions for the community and why he crossed the causeway so many years ago.
---
Popspoken: What brings you to Singapore from Malaysia, back then? 
Swee Boon: I was born and raised in Batu Pahat, Johor in Malaysia. It's a small kampong town where the education system was more basic. When I was 15, I joined the Batu Pahat dance company, but their training was geared towards the Chinese-Malaysian community and its traditional forms.
That was my earliest awareness of dance. Soon we realised that there were limited opportunities for professional training in Malaysia, thus in 1990, right before I turned 18, I moved to Singapore to join the People's Association (PA) Dance Company. With the company I learnt a wide variety of forms such as the cultural dances of the Malay, Indian and Chinese communities in Singapore, and lyrical jazz, hip-hop, and ballet. This introduced me to a systemised way of training, and actually formed the foundation for my contemporary dance practice later on. It was also with PA that I became aware of the fact that dance served numerous functions, including as a form of multi-cultural celebration, a tool for mass, accessible entertainment, and in some ways connecting people on a socio-political level.
Eventually I left PA, as I wanted to delve more deeply into the artistic aspects of the craft. In that period, the artistic director of Singapore Dance Theatre (SDT), Anthony Then asked if I wanted to be part of SDT after attending one of their workshops. This ushered in the second phase of my career – 11 years as a professional ballet dancer!
Popspoken: Was there a particular experience with dance that convinced you to pursue it as a career?
Swee Boon: There are many benefits one can experience through dance; better body coordination, better mind body connection. There is nothing better than the feeling of being alive in the moment, when I am dancing. There is the thrill of performing live, and connecting with the audience.
Popspoken: What's the general reaction from family and friends of you being a dancer?
Swee Boon: There were fewer paths for dance career during the early 90s. I had considered my options of staying in Malaysia and coming to Singapore. For my family, and friends, it was a strange and bold decision to them, when I took the plunge to be a professional male dancer, nearly 27 years ago.
It was almost unheard of in society, that a male would commit to a profession as dancer until much later on.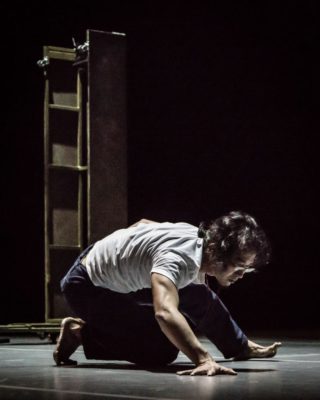 Popspoken: Share with us the process of founding your company, T.H.E Dance Company in 2008? What spurred your decision?
Swee Boon: I was principal dancer with Spain's Compañia Nacional de Danza (CND) for 5 years and greatly influenced by the professionalism, work ethic and dedicated artistry of the artists I'd worked with, such as Nacho Duato, Ohad Naharin, Wim Vandekeybus, and more. At a certain point in CND, I became interested in the creation and choreography process more than simply participating as a dancer. In 2007 I chose to return to Singapore over furthering my career in Spain. On a personal level I had formed a strong emotional attachment to Singapore and professionally, I knew that I had much to offer the local dance scene.
The largest project I took on my return was a commission from the Esplanade's da:ns festival to create a new full-length work titled Silence. In that period there was a sense amongst the general public that contemporary dance was a niche art form and difficult to appreciate. At the same time we were encouraged by the turnout of a full house during the premiere of Silence at the Esplanade Theatre. To me it reflected a growing appetite for contemporary dance and at the same time a wide gap to bridge in attracting more audiences and arts-going supporters through quality productions and outreach activities such as conducting masterclasses in schools. That led to the formation of T.H.E in 2008, and the M1 CONTACT Contemporary Dance Festival two years after.
Eventually, we created the M1 CONTACT Contemporary Dance Festival as a platform to expand our reach to contemporary dance makers in the Southeast Asian region.
Popspoken: Tell us more about the vision of M1 CONTACT Contemporary Dance Festival?
Swee Boon: The festival gave us, the company, an opportunity to broaden our sights toward a larger market, inviting international performers and guest teachers to conduct shows, technique classes and workshops thus exposing the local dance community to a wider more diverse range of aesthetics and practices.
Another core tenet of the festival lies in building a sense of community amongst local, regional and overseas dance practitioners and aficionados. This evolves organically from the intensive 4-week festival duration where conversation and networks are nurtured, and ideas and knowledge exchanged. In a larger context I hope this benefits the practice of the individual dancemakers whom attend our festival everywhere, particularly those whom are talent-spotted by our partner festivals from Spain, Japan and Korea through platforms such as the M1 Open Stage.
Ultimately, society thrives upon freedom of expression and acceptance of different voices. We are dedicated to creating a space where every individual's point of view is cherished.
Popspoken: What is one thing you hope to see more of in the local dance scene?
Swee Boon: I hope that there can be greater artistic pickings for local audiences to make their independent, informed choices.
In an ideal world, people would be willing to watch a variety of works even if they veer off the mainstream; it would mean there is a greater appreciation of the different and the unknown.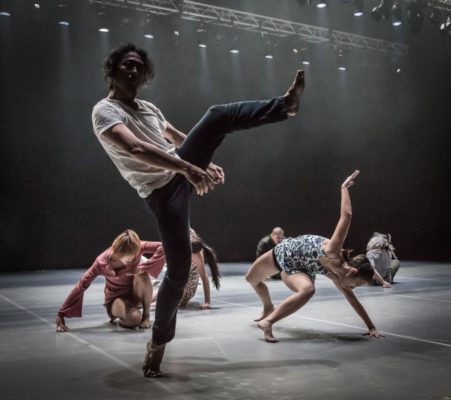 Popspoken: From when you first started, how has the climate for Arts Changed here in Singapore?
Swee Boon: It's also a challenging time for the arts scene as a whole, particularly in terms of funding and audience development. The number of new players entering the dance scene is growing at a faster rate than audience numbers. That said, contemporary dance is now an art form that's widely accepted in Singapore. Moving forward, I hope the festival's ownership can be shared with different voices, curators and programmers.
Popspoken: What more can we do, as a nation, to keep The Arts flourishing in our country and the region? 
Swee Boon: Certainly it is true that Asia is changing rapidly. We need to actively engage not only with our local community but also the socio-political and economic developments and complexities in the regional and international markets. It is a globalised world we live in and these will inevitably impact Singapore's hyper-cosmopolitan ecosystem. Thus these issues need to be addressed by multiple perspectives – particularly the artist's uncompromising, empathetic voice – versus a single source that speaks to the public.
Photography credits: Bernie Ng
---
Would love to hear from a particular industry professional, or have something to share? Drop us a mail here.
==
Stay updated and social with Popspoken: Facebook | Twitter | Instagram