With plenty of box office hiccups to his name in recent years, M. Night Shyamalan is back in the game with his latest work Split. Speaking on an interview with iHorror, he expressed hopes of breaking genres with this particular film. He teamed up with The Visit's producer Jason Blum and worked on this low budget psychological horror film.
Having written the script himself and directed it, Split follows the narrative of three girls after getting kidnapped by Kevin (played by James McAvoy). Suffering from Dissociative Identity Disorder (DID), Kevin has 23 personalities that are fighting to gain control over his body while a 24th personality is about to emerge. His trusted psychiatrist Dr Fletcher (played by Betty Buckley) believes that DID patients can manifest different sets of physical attributes for each personality. Will she see that in Kevin and what will the outcome of that, result in?
The premise in itself is interesting and compelling. Multiple personalities is a mental state that is no stranger to the world of film. With his personal fascination with human psychology, Shyamalan made this the core theme of his film. The plot moves forward purely on Kevin's different personalities and the decisions each of them make.
James McAvoy, as Kevin, did a brilliant job at portraying every personality with such clear distinction. From an effeminate man to a nine-year old to women, McAvoy committed to the deft change in use of voice as well as physicality. It is always fascinating to witness the changes in expressions and the way of speaking throughout the film. With many critics commenting that this role is his best to date, it is no surprise considering that his costume changes were just to complement his skills as an actor.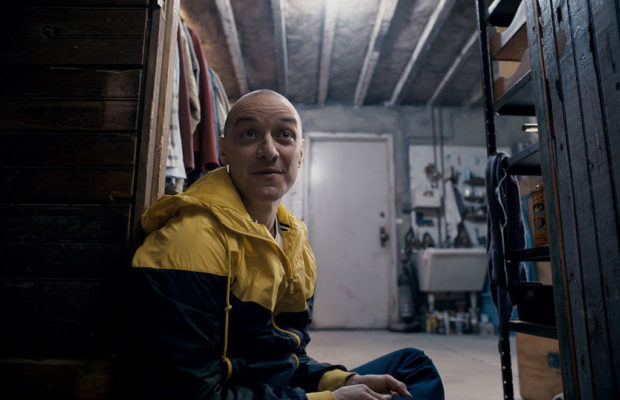 The girls, played by Anya Taylor-Joy, Haley Lu Richardson and Jessica Sula, were not outstanding though they were essential to the development of the story through their reactions towards Kevin. However, Taylor-Joy has a charming presence on screen and earned empathy through her performance as Casey Cooke's tale unfolded as the film progressed.
Buckley, who played Dr Fletcher, worked as an antithesis to what society believes of DID patients. Lovely performance but little character exploration for her from beginning to end, and that made her more of a plot device than anything else.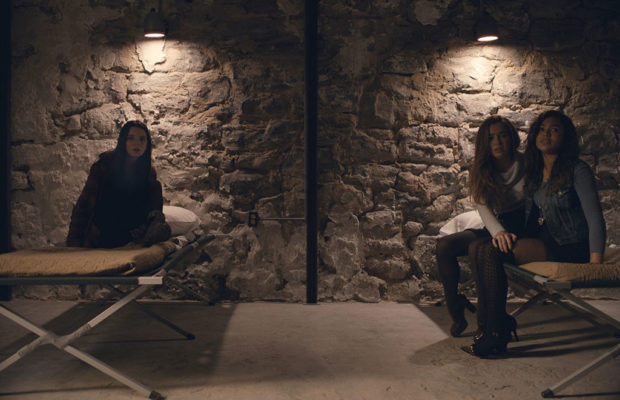 The film itself has little plot twists since it delivers what it sets out to do right from the start, which adds to the suspension of action. Though simple in concept, the execution is well done. Surprisingly, this film reveals itself to be sympathetic while exploring its extremity on a surface level. Coupled with McAvoy's acting chops, Split is a movie worth watching and will leave you speechless.
Opens in all local cinemas on 19th January 2017.

Directed by: M. Night Shyamalan
Genre: Horror, Suspense, Mystery
Running time: 116 minutes
Rating: 4/5
=
Stay updated and social with Popspoken: Facebook | Twitter | Instagram