There's something about hotels – the velvety down pillows, fresh bed sheets, pristine wash rooms, and the creme de la creme of lodging privileges, room service, with no obligations to clean up after ourselves. It's a dream to stay in one, and no less satisfying are the films and performances set in one (case in point: Wes Anderson's The Grand Budapest Hotel). It thus comes as no surprise that the new Singapore history-inspired production, Wild Rice's Hotel, carries an instant appeal.
Originally commissioned in 2015 by the Singapore International Festival of Arts, this five-hour play (split into two parts) is back for the fifth instalment of the Singapore Theatre Festival. The masterpiece spans a century of our history, and features a distinct narrative for each decade from 1915 to 2015. From the 1915 Sepoy Mutiny to Singapore's separation from Malaysia, every event and decade is presented through the lens of characters vast and varied, played by a cast so formidable they won "Best Ensemble" at the M1-The Straits Times Life Theatre Awards 2016.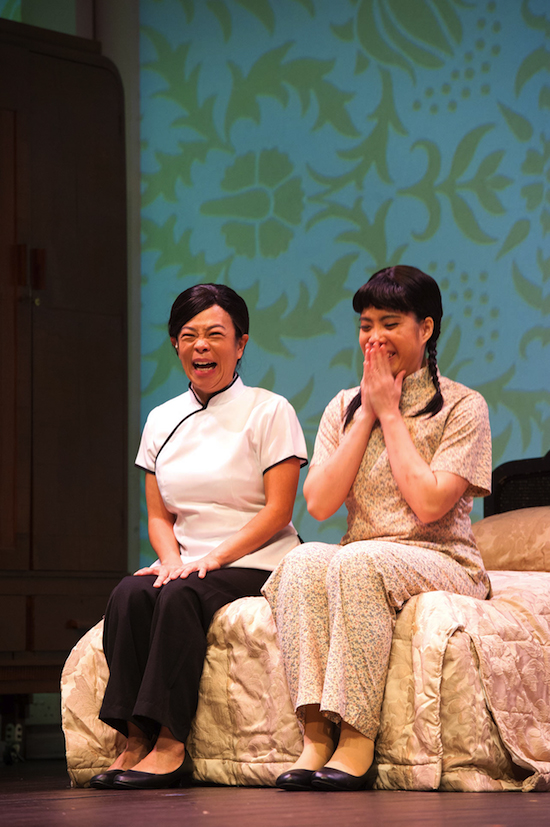 Directed by Ivan Heng and Glen Goei, Wild Rice's Hotel is a collaborative effort involving more members than we can count. And its construction is credited just as much to playwrights Marcia Vanderstraaten and Alfian Sa'at as it is to the cast who provided much inspiration during early improvisational workshops.
These theatre wizards (namely Ben Cutler, Brendon Fernandez, Ghafir Akbar, Sharda Harrison, Jo Kukathas, Dwayne Lau, Lee Chee Keng, Moo Siew Keh, Pam Oei, Siti Khalijah Zainal, Julie Wee, Yap Yi Kai, and Lina Yu) are masters of language and accents, switching between each one seamlessly at the drop of a hat. Siew Keh for one performs in an impressive five languages, while Sharda speaks in English, Malay, Tamil, and Japanese. More than that, they're masters of their emotion, one minute on the verge of tears, and another, conjuring cackles from the crowd.
Like any top-notch hotel, this epic has everything you could want. There's drama in the unlikely union and heartbreaking separation of a Malay girl and a Japanese soldier. There's hilarity in the psychedelic episode between an American army veteran and two drag queens from Bugis Street, complete with penis mascots, and a sprightly Lee Kuan Yew coming out of a literal closet. Either way, you'll need tissues. Exceptionally fearless and outstandingly original, Wild Rice's Hotel will unquestionably go down in history as a Singapore theatre classic.
—
If you missed out on this show during last year's Singapore International Festival of Arts, this is your chance to catch it before it sells out again. Tickets are going fast here.
Event Details
Date: Now till 26 July 2016
Venue: The Singapore Airlines Theatre, LASALLE College of the Arts
Admission: $110, $130
Photo Credits: W!LD RICE/Albert Lim KS
Stay updated and social with Popspoken: Facebook | Twitter | Instagram