In Singapore, we are host to plenty of large scale conventions so it is no surprise that designer toys are growing in popularity here. From figurines, limited edition collectibles to keepsakes, we see many being sold right here and all over the world. That includes the works of Mighty Jaxx and their multiple collaborations. Who are they, you might ask?
Well, this is definitely one name to look out for if you are an avid collector of art and 3D collectibles.
Introducing Mighty Jaxx, an independent studio based in Singapore and Shanghai that dedicates itself to creating works of artists all over the world. Since 2012, the studio has created more than 150 designs and delivered them to over 50 countries worldwide. You might know them from their love of dissected figurines and skeletons.
Popspoken has the pleasure of finding out a thing or two about Mighty Jaxx through its founder, Jackson Aw. We talk about toys, designing processes and what the industry is like for you curious souls out there.
---
Popspoken: Ever since starting this brand back in 2012, have you ever envisioned such positive responses from artists as well as consumers?
Jackson Aw: I would say it was unexpected to achieve what we have so far, especially since we only sold 20 pieces of our first release during our launch event. But its a mixture of perseverance and the pursue of our passion that created our future.
Popspoken: What do you think distinguishes toys produced by Mighty Jaxx from the others out there?
Jackson Aw: We have a creative team with a distinct taste in style, often our figures will set you thinking…like you'll be amazed that someone actually produce(s) something like this. I think that's what we are looking for, the surprise element.
Popspoken: Which series had the best reception so far?
Jackson Aw: Our current bestseller are the works by Jason Freeny, the dissection genius behind our collab brand XXRAY. We utilise popular characters such as Batman and show you whats underneath all that armour, hence XXRAY.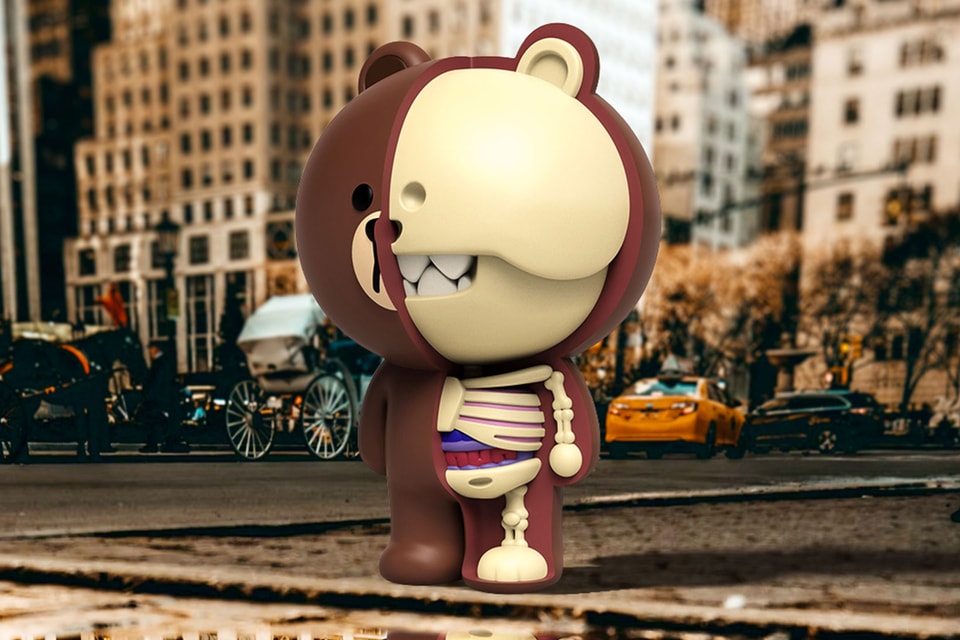 Popspoken: Share with us what the journey of a figurine is like, from conception to getting it packaged to the consumer.
Jackson Aw: The entire process will take anywhere from 6 months to 1 year as we control all stages from sketching, modelling, 3D printing, mould making, production and distribution. The artist we work with will have full creative control over the project so each product are uniquely styled by them. These figurines are always limited edition in numbers and sells out during the launch. Shipping is currently our biggest headache as we have to rely on 3rd parties for fulfilment, we aim to achieve better control over it this year.
Popspoken: Any artists, local and international, you would love to collaborate with in the future?
Jackson Aw: Would love to work with bands such as Blink 182 to fulfil a childhood dream and explore a new market. We have an existing project that messes with tech and music, fingers crossed that we can launch it later this year.
Popspoken: If you would get the chance to produce outside of the designer toys market, what would the new field be? Why?
Jackson Aw: I would produce everything else in the world and create a new category. Because it's more exciting that way.
Popspoken: How is the designer toy industry like in Singapore compared to other countries? Any hopes or growth you would love to see in the near future?
Jackson Aw: Singapore is our 2nd biggest territory, right after the USA. The growth in the appreciation have rose significantly in the past few years and the support is there for young brands like us. The community is also very tight and STGCC is our annual event that we come together and party. I hope that in turn, we can support local artists and building a sustainable structure.
==
Cover Photograph: Mighty Jaxx