Disney breathed new life into Mogwli's adventure in the wilderness once again since The Jungle Book's initial film adaptation in 1967.
Recalling 2011's Avatar, we are once again plunged into Rudyard Kipling's fantastical subcontinental world so stunningly created with realistic CGI, and seen in 3D it's a film so aesthetically pleasing that one may initially undermine its narrative. But fret not, despite being "filmed in Downtown Los Angeles", the film's visual-effects team crafted this classic around the heartbeat of its audience; never losing sight of the fact that its an adventure story penned for children.
The film's opening welcomes us into this wonderfully detailed wilderness environment, not shot in the Indian Jungle, but painstakingly pieced together from the ground up. Leaving our jaws hanging, what actually drives this film is its emotional narrative — as we cheer on Mogwli and his animal friends, the film introduces different parts of the jungle and its habitants.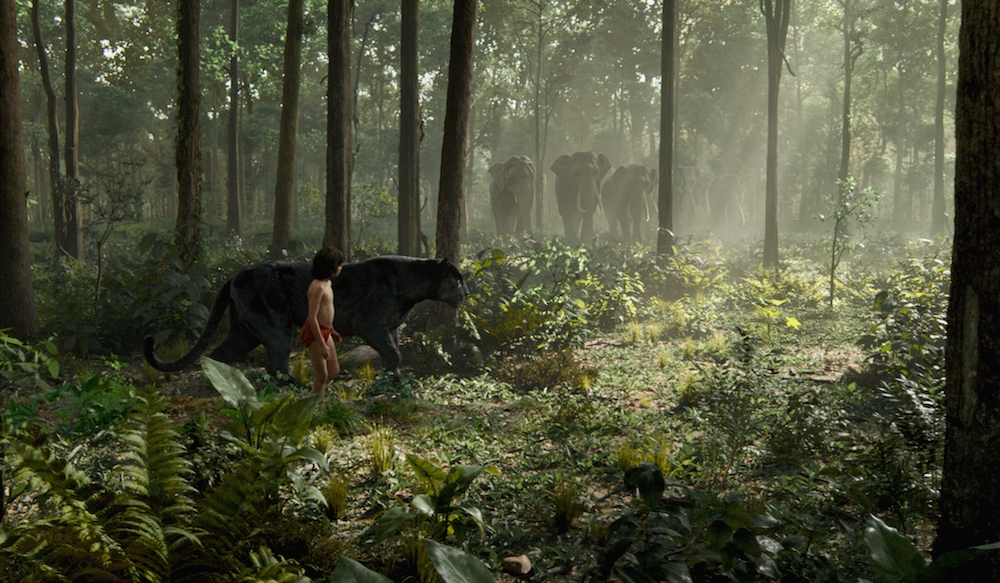 With director Jon Favreau calling the shots, he gives voice to a simple yet captivating story of a human boy, Mogwli, played by Neel Sethi, being hunted by the most menacing tiger of the jungle Shere Khan, voiced by Idris Elba. Discovered abandoned in the jungle as a child, Bagheera the panther (Ben Kingsley) protected and loved Mogwli since, and sheltered him amongst the wolves — Akela (Giancarlo Esposito) and Raksha (Lupita Nyong'o). As the familiar plot beats from 1967's Jungle Book, Mogwli forms a brotherly bond with Baloo the bear (Bill Murray) who rescues him from the clutches of Kaa the scheming python (Scarlett Johansson).
Overwhelming successful rendering animal movements, Disney manages to figure out just how much mouth movements are allowed for each character, allowing their unnerving voice-counterparts to speak so naturally into them without turning the animations into cartoons. Clichéd as it sounds, Disney forces in contractually-obliged reprisals of various musical staples ("The Bare Necessities, "I Wan'na Be Like You"), which fails miserably at its attempt to entertain. We'd gladly take it without any song and dance, but just John Debney's lush symphonic scoring that thrills and entices will suffice.
Convincingly, every single frame could have easily pulled off being a painting, and we applaud the genius wizards of Disney for they have paved the way for the future of visual effects this stunning. With James Cameron introducing 3D a couple years back, it has since become an industry tool to milk money out of us poor schlubds, yet this is a perfect movie that's guaranteed best devoured in its native 3D or IMAX format. In a nutshell, The Jungle Book thrives on creating this sense of wonder as the story plays out with its impeccably-realized fantasy… And all we're left with is magic.
---
Directed by: Jon Favreau
Adapted by: Justin Marks
Genre: Animation
Running time: 106 minutes
Rating: 4.5/5 stars