Nothing screams liberty and expression more than a piece of art. For young people, that canvas proves to be a medium to transpose thought, belief and vision into a form that represents the many facets of a complex, inquiring mind.
It is with this belief that the young minds of today are using the arts in various ways to build their idea of tomorrow. It is precisely this idea of shaping the future where the three-day SHINE Festival returns from Jul 10-12. Being the annual high-point celebration of youth talents nation-wide, SHINE returns for its tenth anniversary as the biggest one yet on the Orchard Belt.
Organised by the National Youth Council (NYC), the festival is expected to focus mainly on the stretch between ION Orchard, Mandarin Gallery, Cineleisure and *SCAPE and includes an Orchard Road closure programme. The high-points are all part of this year's theme, "Build Your World" which is focused on building identity, connections and the world at large.
In the arts sectors, these five young talents from Singapore strive to push the boundaries and question everyday dilemmas.
1) Ceno2
Remember the stunning art that we previously wrote about, covering the walls and floors of bistro Aria? The artiste, Ceno2 (featured photo), will be showcasing his work as part of a graffiti battle against Singapore-based visual artist Clogtwo.
Ceno2 is the director of creative arts company Artkhalytis that serves as a platform to use graffiti for commercial and private projects. With his passion for community building, Ceno2 has collaborated with schools to teach children to experiment with graffiti and to cultivate the next generation of graffiti artists in Singapore.
Graffiti artists Clogtwo and Ceno2 will present their artwork on the backdrop of onstage performances. The audience will decide the winner. Catch the graffiti battle featuring ShiGGa Shay on Jul 11, 6-10pm at the SHINE Festival Street Party right on the closed-off section of Orchard Road.
2) Vertical Submarine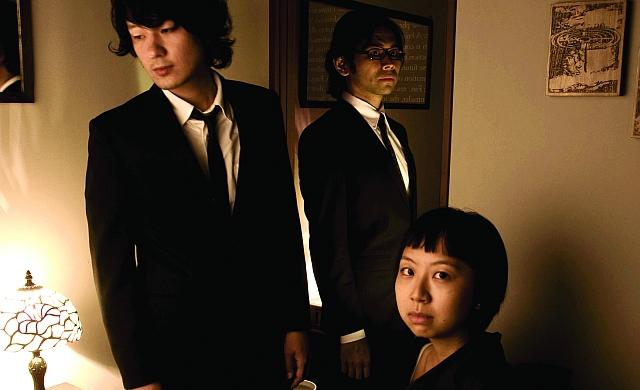 Vertical Submarine is an independent art collective with three members – Joshua Yang, Justin Loke and Fiona Koh. The group has been featured in exhibitions, created installations and won the Singapore President's Young Talent Award in 2009.
For SHINE Festival, Vertical Submarine will occupy a 5 x 8m space along Orchard Road with a HDB-like installation spanning several rooms, with each room being a direct 'reflection' of the first room and thus creating a 'false' infinity mirror scenario using a common household setting with common household objects.
It is one of those art installations that you have to see to believe.
3) Kapie Eipak
This 22-year-old visual artist is one to watch, for his experimental open approach to art. Sexuality is a big part of his work, with him exploring the human anatomy in a jump shot illustration or the subject being squeezed inside the box with the caption "I'm just a vulnerable human being".
Hailing from Nanyang Technological University's School of Art, Design and Media, his illustration on the late Lee Kuan Yew is as haunting and intimate as it is reminiscing of a man his stature. According to Culturepush, his animated short film, Downtown has even been nominated into several international film festivals.
4) skl0
Who can forget the mastery of Samantha Lo aka Sticker Lady aka My Grandfather Road? All the chatter and controversy aside, skl0 (as she prefers to be called)'s work as a visual artist is incisive and reflective; through her work, she turns the mirror back to the observer as her work speaks for itself.
From Limpeh graphics to sculpt and a Never Alone stencil with a surveillance camera surrounded by lightning bolts in hexagons, skl0's work is always a point of discussion of the state of society and where we see ourselves in. Now, that's artistry for you.
5) Zhi Wei
One of Singapore's proudest photographer exports, Zhi Wei is a current undergraduate at Parsons The New School Of Design but his work has already been featured in the pages of NYLON magazine as he trawls the streets with his unmistakable way in capturing street style.
He launched a book chronicling his summer adventures, #30daysofZ, with a limited print run of 100, culminating in an exhibition on Dec 17, 2014, at The Refinery. As part of his project, he allowed a modelling agency to give him models, and he took their personalities and highlighted their quirks through photo. It's fun, voyeuristic and a reflection of the thoughts of today.
Catch Ceno2 and Vertical Submarine at the SHINE Festival. Visit the website for more information, including a chance for you to meet your favourite artistes up-close and personal at the festival.
This is a sponsored post.
Stay updated and social with Popspoken: Facebook | Twitter | Instagram