7 Letters is an anthology of 7 short films – a compilation of 7 short movies, each directed by a Singaporean filmmaker. The films revolve around the theme of "Home" and what "Home" means to each director as they interpret it in their individual stories.
A project produced by Royston Tan (one of the seven directors), 7 Letters is heartfelt storytelling at its core and an interesting look back at Singapore's past for the younger generations. For the adults and most elderly folk, it would be relatable for touching on the days long gone.
With local filmmaking at its most sincere and honest, 7 Letters is a mixture of genres from comedy to family-oriented, with drama being the concurrent genre amongst all the films. Here's the lowdown on each of the seven short films and our thoughts on each of them. Films are reviewed in chronological order in which they are shown.
Film: Cinema
Directed by: Eric Khoo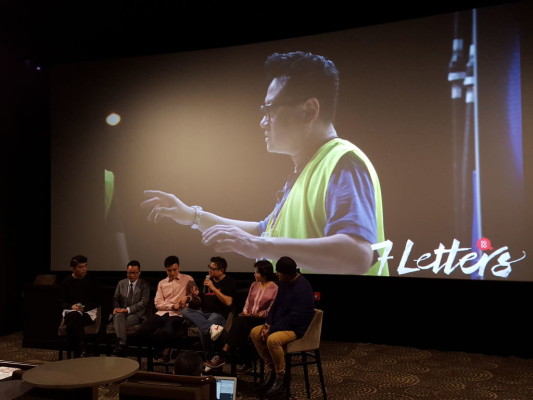 Khoo's film Cinema is a throwback to Singapore cinema in the 1950s, during the heyday of massive local film production and the era of black-and-white films and iconic pontianak movies. It features actress Nadiah M. Din as said ghost and focuses on the time when Singaporeans, regardless of race or religion, came together to make films and watch films.
More importantly, Cinema also features a cameo appearance by celebrated Oscar-winning French actress Juliette Binoche. She was here for the premiere of her latest work Clouds of Sils Maria that premiered at the 25th Singapore International Film Festival.
Film: That Girl
Directed by: Jack Neo
Set in 1975, Neo's film That Girl reminisces the Kampong days of Singapore where kids openly spoke Mandarin dialects such as Teochew, Hokkien, and Cantonese. It centers on playful primary school kids and the rampant issue of bullying. That Girl can be said as a shorter version of Neo's 2003 film Homerun and is very much a typical Jack Neo comedy that is a joy to watch.
Film: The Flame
Directed by: K. Rajagopal
Rajagopal's film The Flame revolves around a Singaporean Indian family in 1971, the year that saw the last British military forces withdraw from Singapore. A man (N. Vighnesh) and his wife (Nithiyia Rao) wake up to just another day of work. His father (T. Sasitharan) receives a letter of offer for British citizenship, but the man refuses it, preferring instead to stay behind and find a job.
The Flame is Rajagopal's passion project, as the director mentions (prior to the screening) that he had always wanted to make a film focused on Indian society for a long time, and this was exactly the opportunity he needed.
Film: Bunga Sayang
Directed by: Royston Tan
Set in modern day Singapore in a HDB block, Royston's film Bunga Sayang shows exactly how Singaporeans communicate in a multi-racial society. A school-going boy (Ray Tan Liang Yu) takes a shower one afternoon, only to realise there is no more running water. Left without a choice, he steps out of the house and tries to find any neighbour that will let him finish his bath.
His unexpected savior turns out to be an elderly Malay woman (J. Rosmini), but their language barrier brings about another obstacle of communication. Royston takes the song Bunga Sayang, composed by songwriter Dick Lee, as the title of his film, and it's this song through which the duo find a common bond.
Film: Pineapple Town
Directed by: Tan Pin Pin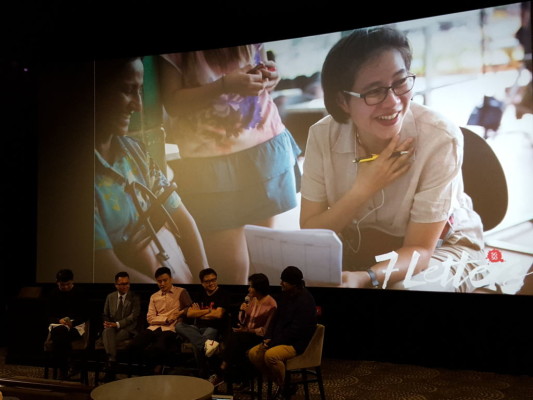 Pineapple Town is a lighthearted drama about a girl's adopted mother trying to find out more about the birth mother in order to trace the roots of her adopted daughter. Tan Pin Pin helms the film, being the sole female director among the seven. As a documentary filmmaker, Pineapple Town marks as her first fictitious work.
Film: Parting
Directed by: Boo Junfeng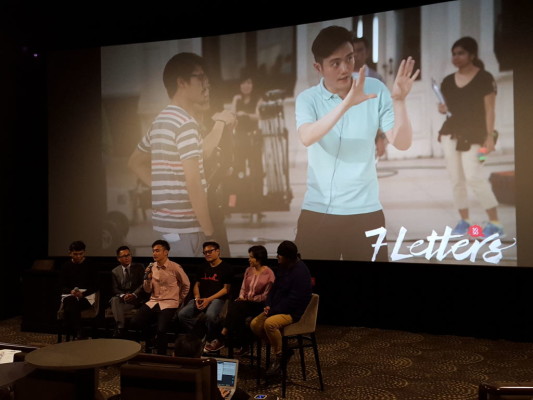 Boo's film Parting centers on an elderly man who tries to locate his ex-lover and travels across the Causeway in an effort to find her. He passes by skyscrapers and new buildings that have replaced old ones as he relives his memories of places that they used to visit.
Film: Grandpa Positioning System
Directed by: Kelvin Tong
A play on the Global Positioning System (GPS) navigational guide, Tong's film Grandpa Positioning System centers on the travels of a Singapore family to the graveyards during the annual Qing Ming Festival, a period where families pay a visit to deceased members of the family and give offerings.
The family of four stars Zheng Ge Ping and Hong Hui Fang as the parents of two children who are played by Hazelle Teo and Rey Phua. A comedy as well as a family drama, Tong's film is easily the strongest and most poignant of all the short films, and ends off 7 Letters on a fitting note.
 7 Letters premieres 24th July 2015 at the Capitol Theatre.
Directors: Eric Khoo, Jack Neo, K. Rajagopal, Roystan Tan, Tan Pin Pin, Boo Junfeng and Kelvin Tong
Running time: 116 minutes
Rating: 4.5/5
=
Stay updated and social with Popspoken: Facebook | Twitter | Instagram