Sip wine and nibble at croissants in designer shades and threads like a bona fide Parisian in the South East Asian region of the globe these coming weeks as we bring you some of the most fancy, frenchy events in town. In line with French festival Voilah! 2015's largest run thus far, happening from now till June 21, here are five recommendations. Better brush up on your Bonjour's and Merci's before you start on our francophilic to-do list.
#1: Celebrate Edith Piaf's 100th birthday
This month, Sing'theatre will be paying homage to the legendary cabaret singer of France, Edith Piaf, in the form of a concert. From her came a multitude of classics, one of which is her 1945 signature La Vie en Rose, after which this concert is named. Crooning their own renditions of her renowned tunes are thespians Sebastian Tan, Lim Kay Siu, Linden Furnell, and many more. La Vie en Rose will be held at the Victoria Theatre, from May 27 to 30.
#2: Visit the new Singapore Pinacotheque de Paris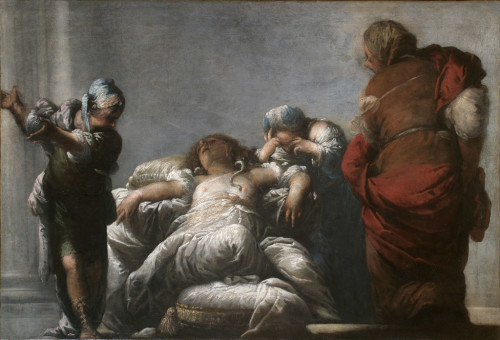 The freshly mint French art museum is situated at the Fort Canning Arts Centre, which is set to open its refurbished doors to the public on May 30. It is the first expansion of the original museum outside France. Feed the culture vulture within with three new galleries – The Collections gallery, The Features gallery, and Heritage gallery. We wouldn't miss The Features gallery's The Myth of Cleopatra exhibition, which promises some 200 artefacts and art pieces of the Egyptian queen.
#3: Hop around the city for a session of French food tasting
Never knew there's more to French cuisine in Singapore than Delifrance? Voilah! French Food Festival is here with over 60 dining joints, serving you promotions and delicacies that'll entice your palate. Liquor tastings, cooking classes, and oyster nights are part of the itinerary. Here are a few of the participating outlets: The Patissier, La Petite Cuisine, The French Stall, Hédiard Cafe, Au Four and Au Moulin, and Tiong Bahru Bakery by Gontran Cherrier.
#4: Get a load of International Music Day
Okay, this isn't technically a French-related affair, but it is held at Alliance Francaise, which is as "French" as it gets. Besides, you can look forward to an afternoon of two Charlie Chaplin flicks, which will be accompanied by live music courtesy of the folks at Yong Siew Toh Conservatory of Music. Welcome the night with a screening of the intense Whiplash, a film about jazz and the journey towards greatness, and end it with a live jazz concert. June 20 is the date to remember.
#5: Enjoy the French pavilion at Music Matters Live 
Back in its fifth edition, Music Matters Live 2015 has inaugurated a French pavilion (as part of Voilah!), on which only artists from France perform. Music France@ Music Matters is set to showcase the gifted likes of YouTube soul-pop vocalist Irma, pop groups GUSH, and Manceau. Catch also musicians from other parts of the world, including homegrown ones such as Ciao Turtle, Gentle Bones and the Grizzle Grind Crew, at the annual independent music festival between May 20 and 23.
Stay updated and social with Popspoken: Facebook | Twitter | Instagram