What do Neo Swee Lin, Nikki Muller, and Selma Alkaff have in common? They're all female; they're all actresses; and they're all performing in Pangdemonium's forthcoming staging of Circle Mirror Transformation.
Abstract as its title sounds, this 2009 Annie Baker comedy-drama is really about an innocuous drama class, conducted by the free spirit that is Marty (Neo Swee Lin), that gradually generates actual turmoil. Constantly engaging in queer theatre exercise, the cohort of four budding actors consists of Marty's husband (Daniel Jenkins), a sour pickle of a teenager (Selma Alkaff), a recent divorcee (Adrian Pang), and a sometime actress (Nikki Muller).
Three generations of women – Swee Lin, 52, a veteran best known as the grey-haired grandmother in sitcom gem Phua Chu Kang, 18-year-old Selma, a theatre tenderfoot fresh from School of the Arts with a decade's experience in tap dance, and 29-year-old Nikki, a Swiss-Filipina media multi-hyphenate – each lassie, a debutant in this kickass theatre enterprise.
Here, these fine dames wax lyrical on the play. Stick to the end to read about their best and worst acting lessons, and what their hypothetical acting syllabuses would entail if they were to teach a class.
—
Tell me about your character, and how similar they are to you.
Nikki Muller: Theresa is outgoing and was an actress in NYC before moving to Shirley, Vermont (this is a fictitious town). I used to work at the UN in NYC before giving that up to move here without a job, break back into television and try my hand at theatre. We both understand what it means to sever ties with our former life to begin again.
Neo Swee Lin: Her name is Martha, but everyone calls her Marty. She is 55 years old and she is the co-director of the community centre, where she holds classes in pottery, jewelry making and drama for youth. We are about the same age; we are both married without children; we both work in theatre. But I have no inclination to directing, teaching or facilitating a drama class, none at all. In fact, the thought of it terrifies me! Marty, however, is very excited by this. I have to say though, doing this role has given me a little more courage, I think. Maybe, next time… who knows? No lah, I don't think so!
Selma Alkaff: Lauren is a 16-year-old girl, who is quite self-conscious. Because of her insecurity, she comes off sometimes as rude, although she didn't intend to be. At 16, I was also quite self-conscious and a bit hesitant to participate in theatre exercises because I was afraid of embarrassing myself. I do see a bit of myself in Lauren, in the way that I sometimes put a lot of pressure on myself when it comes to theatre! A huge dissimilarity is that I don't have a bad attitude. Haha! Oh, and fun fact, we are both Scorpios!
How's it like working with each other?
NM: I admire Swee Lin's work and enjoy going on this adventure with her! She is very supportive, open and is pretty amazing at hooping! Lots to learn from that awesome chick! Selma is so outgoing and incredibly intelligent. I am floored by her energy and the fact that she is so flexible and committed! I wish all 18-year-olds were as focused and inspired as she is! I am honestly a bit star-struck to be working with this cast. 
SA: I love watching them during rehearsals even when I am meant to be having a break. They are so natural at what they do and it's really exciting for me to learn from them every day. Even during lunch and dinner breaks, I love hearing about their past acting experiences from productions they've done.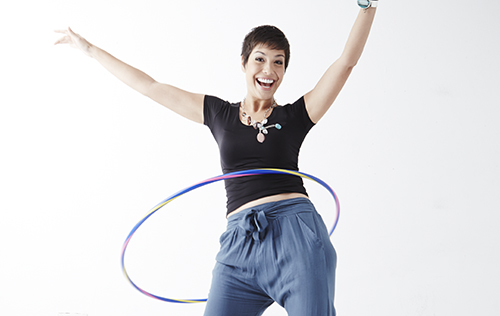 Any favourite scenes?
NM: We have a scene, based on the play's title, which will have to be improvised every time. That's so dangerous in a fun way! It's all about strange movements and insane sounds. It will take a lot for us all not to laugh each time. Watch it and you'll understand the ridiculousness of it all!
NSL: The last scene of the play. Can't really say much, don't want to give it away. But it's pure theatre magic.
SA: The one that makes me laugh the most is when Adrian and Nikki make these hilarious faces! It was quite difficult to keep a straight face during that scene!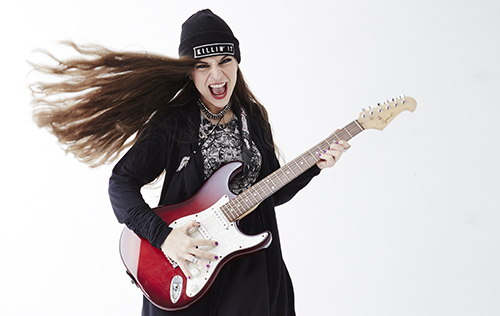 What are your best and worst memories from acting classes?
NM: My most interesting memory was playing the lead in My Fair Lady at school in England in the 90s. I had forgotten my next line and the stage manager wasn't in the wings to prompt me, so I jumped ahead about 20 or 30 pages and we ended the play early because I skipped an entire act. That was insane!
NSL: I had acting classes as ECA in primary school, from about age 8 – the worst memories are probably from those years. I remember having speech and drama exams, having to create being at the sea and picking seashells in front of a table of examiners from Dublin. I can still remember that feeling of terror and feeling stupid.
Some of the best memories are from Kuo Pau Kun's acting classes. He was one of the best drama teachers I've ever had. I spent many hours watching, observing an old woman who was always outside the Kuan Yin temple near our rehearsal rooms. Maybe all that work so many years ago helped me create that ice kacang Ah Ma, which I'm most famous for today.
SA: I have so many great memories acting alongside my classmates, who I have been with for six years since being at SOTA! I miss huddling together before each show with the pre-show jitters, and cheering backstage after each performance. Even during acting workshops, it's heartwarming to see my friends so focused and dedicated! I don't have any bad memories, but the saddest memory was performing our last performances in March last year. It was a really bittersweet way to end my theatre journey at SOTA with a pretty awesome theatre cohort.
If you had your own acting class, what would you teach first?
NM: I'd focus on listening and tuning into other people. I'd take people out of their comfort zones and play outrageous games that I have yet to make up, in order to achieve that. But I am in absolutely no way prepared to teach an acting class. I'm still a newbie. This is my first straight play and only my third professional production. I prefer to learn than teach this!
NSL: I wouldn't. But if I did, I guess it would be theatre because that's where I have the most experience.
SA: Learning to be focused on stage! It sounds quite boring, but that was one of the first few things I learnt at SOTA and it definitely is very important when acting on stage.
What are your future goals, or New Year resolutions?

NM: I'd like to make fitness my priority this year. I also want to work smarter and not harder. I'd like to make more time for family and friends as well. I turn 30 in six months so I'm looking for balance!
NSL: I'm a big fan of Ellen DeGeneres and lately, I've been reminding myself to put into action her mantra – be kind to one another. It's so simple.
SA: To be more organised. Still have yet to fulfill that one after many years!
—
Catch these actresses acting as actresses acting (kudos to those who can actually follow this) in Pangdemonium's Circle Mirror Transformation. Tickets here!
Event Details
Date: Jan 29 – Feb 15, 2015
Venue: DBS Arts Centre
Admission: $40 – $55
Photo credit: Milk Photographie