The Singapour en France – le festival (26 March – 30 June 2015) presents an opportunity to discover the art, culture and heritage of Singapore –right in the heart of Paris. The festival marks a special year celebrating 50 years of Singapore's independence, as well as 50 years of diplomatic ties between Singapore and France.
Singapore has always participated in the wider world beyond its shores, while remaining rooted to its region. The multi-ethnic and multicultural mix of its people reflects this geographical context and historical experience. Attributes such as the country's openness to the world, a "can-do" attitude, as well as a sensitivity to the nuances of local cultures have nurtured an artistic and creative community that draws inspiration from international movements and influences, while at the same time striving to create expressions that push beyond the boundaries of western artistic canons and forms.
Organisers and producers of Singapour en France are not too much concerned about defining and specifying what makes up Singaporean culture, but mainly seek to create an "empty space" that allows for the re-birth of the Singaporean national identity. This allows for fellow "cultural orphans" in this homogenous era of globalisation to adopt new identities and re-discover their country's cultures.
The displays in Singapour en France will not only be limited to showcase France, but will be brought home and showcased in local areas near you over the course of the next few years.
Here are Popspoken's picks on some performances and showcases at Singapore en France:-
1. Secret Archipelago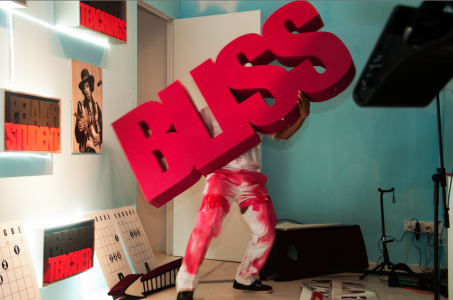 Date: 26 March to 17 May 2015
Venue: Palais de Tokyo, Paris
Presented by: National Heritage Board (Singapore) in collaboration with Palais de Tokyo (Paris, France)
Secret Archipelago excavates ideas and practices in contemporary art by artists from the Southeast Asian region through newly commissioned artworks. The Malay Archipelago is the region where Singapore finds itself pivoted in, performing a role akin to an axis of political, economic and cultural developments and exchanges.
Beside the new works and installations, Secret Archipelago includes a series of appearances and interventions by invited artists, performance art pieces and curator talks.
2. The Singaporeans
Date: 26 and 27 March 2015
Venue: Palais de Tokyo, Paris
Directed by ONG Keng Sen, Festival Director, Singapore International Festival of Arts
The Singaporeans is 3-hour durational performance that will debut at Palais de Tokyo before returning to Singapore in August for the Singapore International Festival of Arts, this piece features archival materials, videos, films and performers mingling with the audience in a continuous performance throughout the night.
3. Est/Ouest – Nord/Sud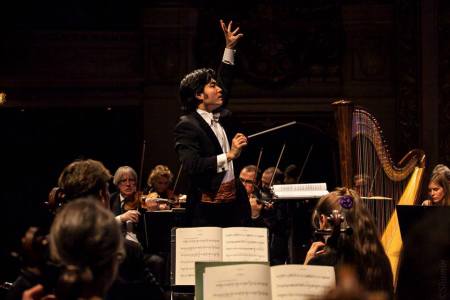 Date: 29 March 2015
Venue: La Philharmonie, Cité de la Musique, Paris
Presented by: Orchestre Symphonique de Bretagne and Cité de la Musique
Darrell Ang, a Singaporean conductor, will conduct the Orchestre Symphonique de Bretagne in a classical concert featuring a pipa soloist from Singapore Chinese Orchestra as well as music and composers from all over the world. The concert is performed in one of the key music institutions in Paris.
4. Akalika 7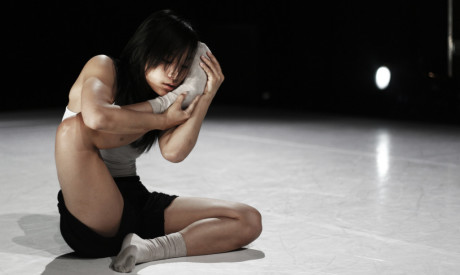 Date: 7-10 April 2015
Venue: Le Tarmac, Paris
Presented by: Frontier Danceland (Singapore) x KHAM Compagnie (France)
Showcasing Singaporean culture and issues through the voice of contemporary dance, Frontier Danceland collaborates with choreoghrapher Ole KHAMCHANLA and his company KHAM Compagnie to create a new work Akalika 7 in a three-phased residency.
5. Art Garden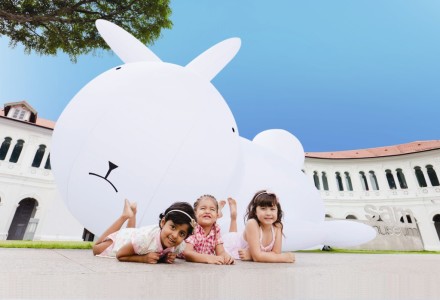 Date: 15 April – 16 August 2015
Venue: Gare Saint-Sauveur, Lille
Presented by: National Heritage Board (Singapore) and lille3000 (France)
This exhibition will feature a family-friendly contemporary art section of interactive and engaging works by Singapore artists that occupies a 2000 square metre space at the Gare Saint – Sauveur, a former train station for goods in Lille.
Featuring a line-up of artists from Singapore, Art Garden examines the metaphor of the Garden as a construct that extends and mutates the essence of what is artificial and real. Inherent in Art Garden is a balance between acts of intervention and unpredictability, the orderly and the untamed, knowledge and invention. The line between reality and illusion blurs in this journey full of curiosity, humour and irony.
6. 1000 Singaporeans
Date: 16 June to Mid-September 2015
Venue: Cité de I'Architecture et du Patrimoine, Paris
Presented by: DesignSingapore Council (Singapore) x Cité de I'Architecture et du Patrimoine (Paris)
Curated & Designed by: Khoo Peng Beng, Erik G. L'Heureux and Florian Schatz
A model of Singapore as a compact city, this exhibition which was originally presented at Venice Biennale 2010 demonstrates Singapore's strategies for sustainable urbanism, land intensification and business expansion. Complementing this exhibition is a forum where Singaporean and French architects can explore the potential for them to collaborate in architecture planning and urban strategies.
–
Singapour en France – le festival is co-organised by the National Heritage Board (Singapore), the National Arts Council (Singapore) and Institut français (IF), France's agency for international arts and cultural projects, and supported by Singapore's Ministry of Culture, Community and Youth, and Ministry of Foreign Affairs, as well as the Ministry of Foreign Affairs and International Development, and Ministry of Culture and Communication in France.