Preparing for "Bali-Ready"
So I have this rather weird habit of writing down my "clothes list" every time i go on a trip. (and my holiday frequency is like 2-3 months once?)
I would write it on my notebook as follows:
Day One:
(Morning/Afternoon)
Black Maxi Dress
Pink Bandeau Bikini
Gladiator Sandals
(Night)
White Shorts
Green Floral Beach Top
Slippers
And the list goes on to Day Two, Three, Four….oh you get my drift.
The rationale behind this habit of mine? To make sure that i look good in (almost all) my photos against the scenic backdrops. I mean that's ONE of the purpose for a holiday anyway! So here's my 6 cents worth of things you MUST bring to a beach holiday.
1. A gorgeous colourful prints dress
You need at least one such dress for a beach holiday,
You are embracing your freedom, away from work, school and commitments. a great way to celebrate is to show it on the clothes you are wearing.
2. A sexy one piece swimsuit
As much as a two piece bikini is sexy in its own rights, a one piece will always attract attention with its subdue sensuality from its wearer.
Admit it, it's always enticing to wear something that shows skin without showing too much skin. You can wear your flirty side that says "It's up to your imagination…"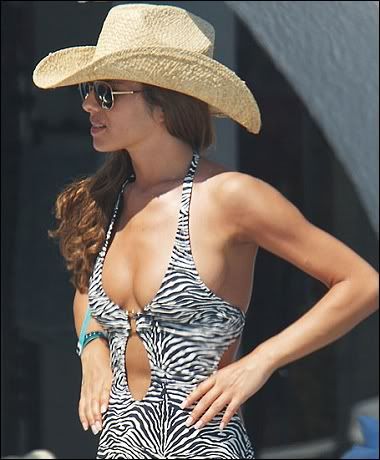 3. Summer Straw Hat & Aviators
It's a must have when you go for a beach holiday, i have to put this two together because it's a sure fire formula for looking fabulous.
Cheryl Cole totally rock this look. (Heard that this straw hat will be THE accessory for 2011 summer look.)
And of course, you will definitely looking camera ready.
4. See Through Tunics With/Without Shorts
See through tunics is another must list every time i go for my beach holidays,
It is sexy without being too sexy, "subtly sexy" as i would like to call it.
It hides all the unwanted flaws and you can have your hearty lunch without feeling worried that the Miss Bulge will come and pay you a surprise visit.
Pair it up with a colourful bikini & denim shorts and you are good to go!
5. Slippers/Flip flops & Wedges
For your day & night look.
Slippers/Flip flop is easy to walk around in.
Wedges will instantly perks your beach wardrobe so that you will be ready for any beach bar action after dinner.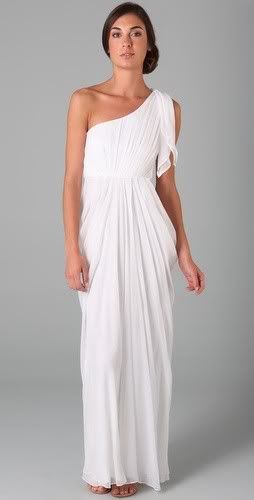 6. Long Maxi dress
Last but certainly not least, pack up (or buy one) maxi dress to complete your beach holiday look. It is simple yet gorgeous to pair up with your newly sun kissed body.
You can pair it up with flip flop/wedges, either way you will still look like a goddess. A basic white/black dress will accentuate your look but other colours to look out for: bright yellow, green or red.
I have put together my very own inspired look for my upcoming trip: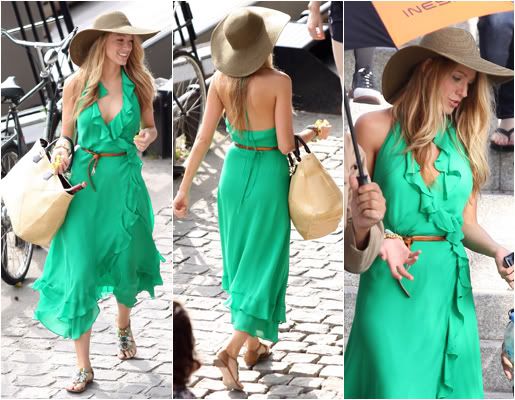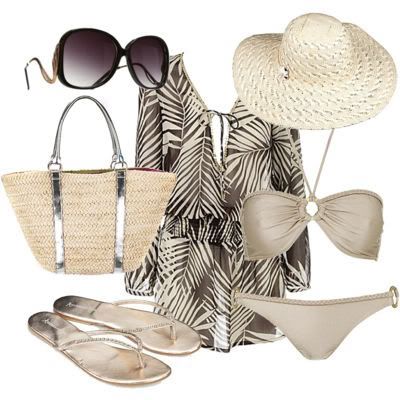 The whole idea is to look effortless chic & beach ready! If you can't find all the above inside your wardrobe, fret not.. Just bring what you have and get everything else when you are there!
It is cheaper & definitely a great excuse to use for shopping!
Well, i'm off to Bali for a whole week!
Cheers!
~
iamfurstina recently joined the Popspoken team, so lookout for more posts from her!